About Andy Wagner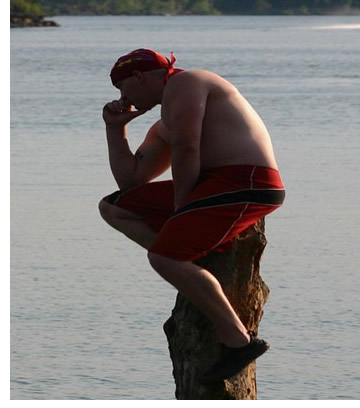 Andrew Michael Wagner graduated from Trinity in 2003, where he played as starting linebacker, and wore number 44, for the Shamrocks. He attended the University of Kentucky before transferring to the University of Louisville, where he received an honorary degree in Justice Administration. Andy was a young man who lived out each and every day in full through both spirituality and activity. He loved helping other people with difficult problems in their lives. He gave his time and talents to charities such as teaching scuba diving at the Indian Summer Camp and working at Jarrett's Joy Cart, which is a charity formed by Andy's cousin Jarrett Mynear. Andy attended St. Patrick's Catholic Church, where he also attended grade school and participated with a strong faith in God and his teachings.
Andy passed away at 21 years of age in an accident in November of 2006. Since Andy's passing, his family wanted to find a special way to celebrate his life, while doing some good that he believed in for the community at the same time. That's when Andy's Run was created. It was modeled after Pat Tillman's run which originated in Arizona and is now held throughout the United States. The event, Andy's Run, actually created the Andy Wagner Foundation with the main beneficiaries being Jarrett's Joy Cart, The Children's Hospital Foundation, The Indian Summer Camp for children with Cancer, Children who have come from situations of abuse, and a scholarship fund at Trinity High School in Andy's name.
The focus of the Andy Wagner Foundation is to help better the lives of children who need it the most. We want to give kids the chance to be kids. This is something Andy believed in very much. The Foundation's motto is "live laugh and love" & "Ora Et Labora." Ora Et Labora was Andy's first tatoo & is latin for prayer and work. These are Andy's 2 sayings that he held close to his heart.
Andy's Run normally takes place on a Fall Saturday in the parking lot of Trinity High School. The event is a 4.4 K run/walk that will take participants through the community of St. Matthews, finishing on the 44 yard line of the Trinity Football Stadium. Registration is only $15 per participant, with proceeds going to The Andy Wagner Foundation. There is a reception immediately following the run/walk. There will be awards, door prizes and raffles given out. We will also have a kid's race, bounce houses, games, pizza, music and lots of fun!! Our focus is to make this a great family event that promotes health, fun, and celebrating every day we are blessed with. This day is all about the celebration of Life because Andy certainly loved to live life!